I helgen som gick smög sig temperaturen ner under nollsträcket här i Uddevalla. På lördagen åkte jag ut med kameraten och försökte hitta motiv med frostnupna löv. Det fanns gott om frostiga löv på marken som nyss fallit av träden. Det svåra var att hitta några extra intressanta löv. Innan man börjar fotografera på ett ställe är det bra att ta en ordentlig titt innan man sätter igång. Det är trist om man efter en stund upptäcker ett jättefint motiv med ett tydligt avtryck från ett stativben mitt i motivet.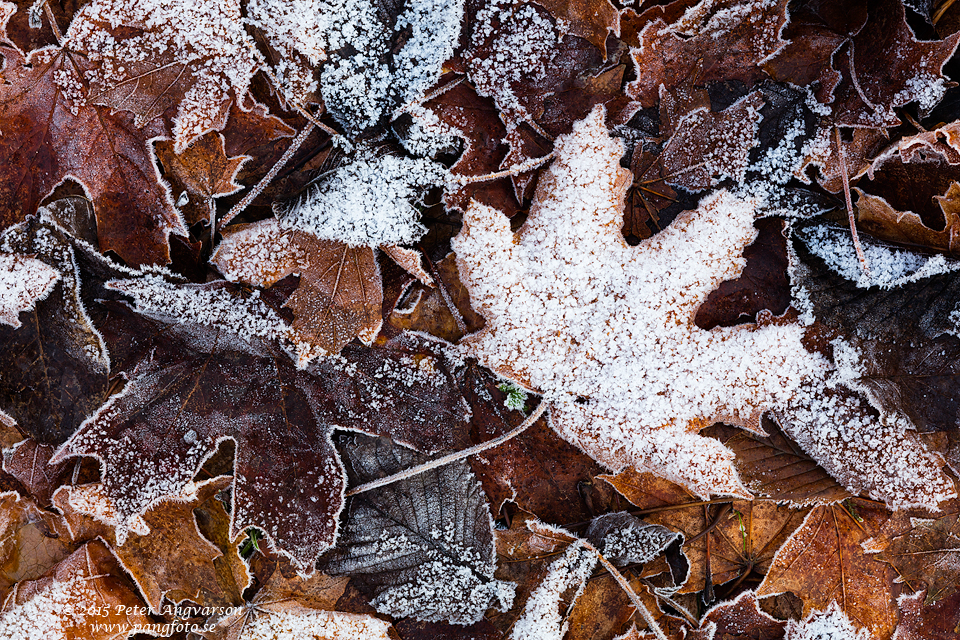 Snart dök det upp ett mer spännande motiv än frostbitna löv. Nedanför en klippbrant hade droppande vatten frusit till is på marken. Löv och kvistar var glaserade av fruset vatten. Det droppade och skvätte vatten vilket gjorde fotograferingen lite besvärlig. Plastkassen som alltid finns med i ryggsäcken kom till användning för att skydda kameran och objektivet. Ett makroobjektiv med brännvidd 180 mm gjorde att jag kunde hålla ett visst avstånd till "duschen" för att själv inte bli alltför blöt. Efter en timme började jag frysa om händer och knän. Det var nog första gången under denna höst som jag frusit. Det kändes härligt att därefter tillbringa lördagkvällen och söndag förmiddag på spa med varma bad och varm bastu. Efter spa-vistelsen åkte jag givetvis tillbaka till isen och då hade jag på mig knäskydd i neopren för att skydda mina knän från markkylan.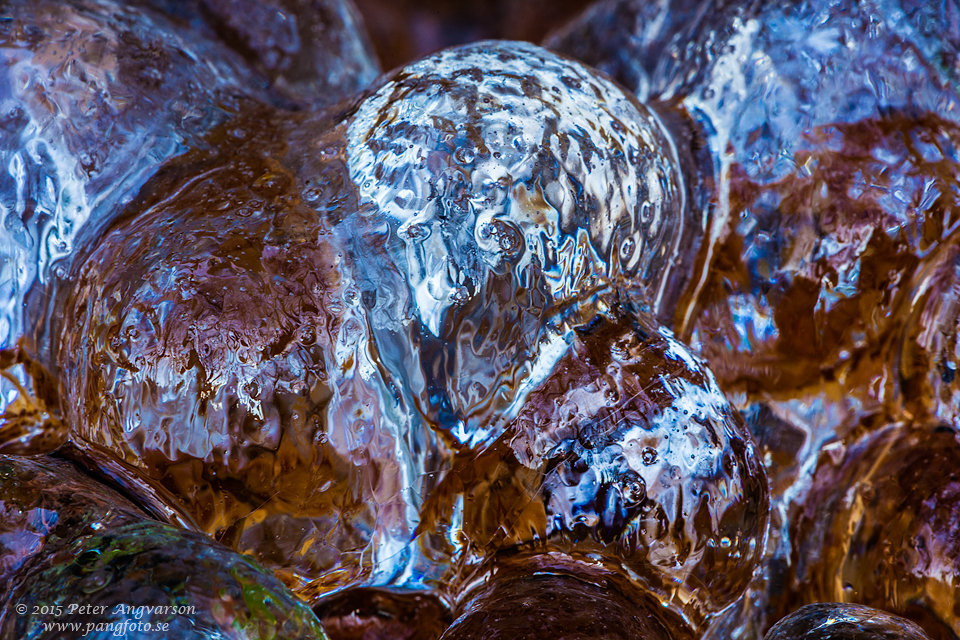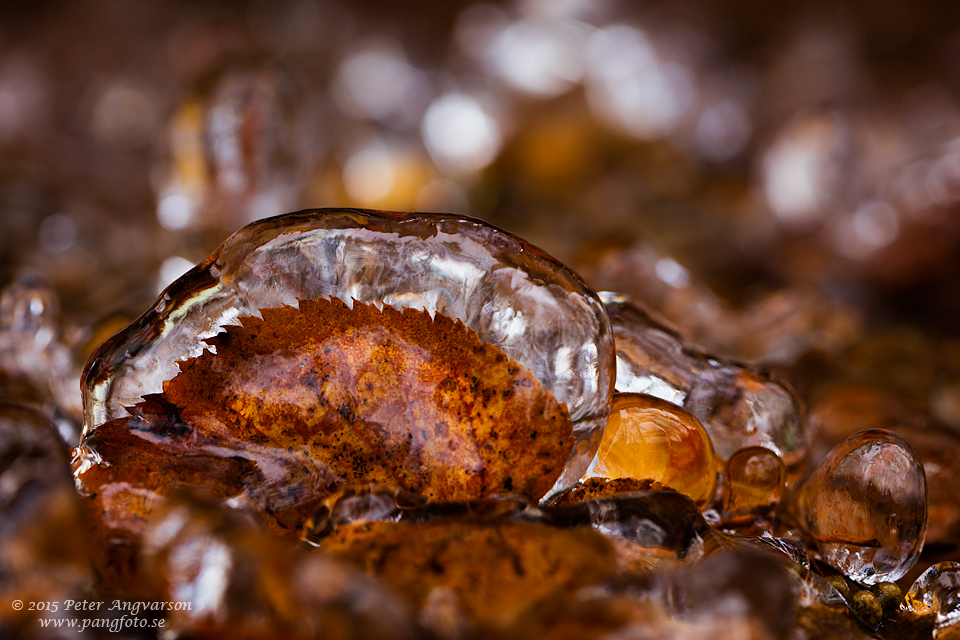 May the light be with You!