Min fotosommar började med många vindstilla dagar och avslutades med några stormiga dagar på Bohuskusten. En stor fördel med blåsiga dagar på sommaren är att alla turister är som bortblåsta från klipporna. Känslan liknar den jag har på vintern, då det är ganska folktomt, vilket förhöjer naturupplevelsen.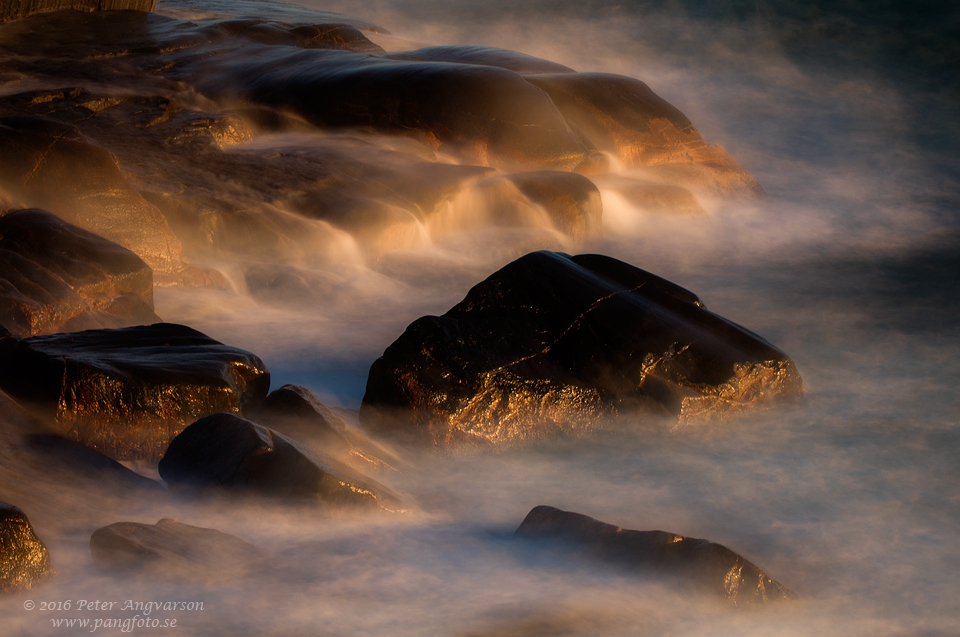 Följande tre bilder är tagna på samma ställe med lite olika utsnitt. Första bilden med direkt solljus och de två därefter utan direkt solljus. Tuffa fotografer fotar i soligt väder. Fegisar åker endast ut när det är mulet. 🙂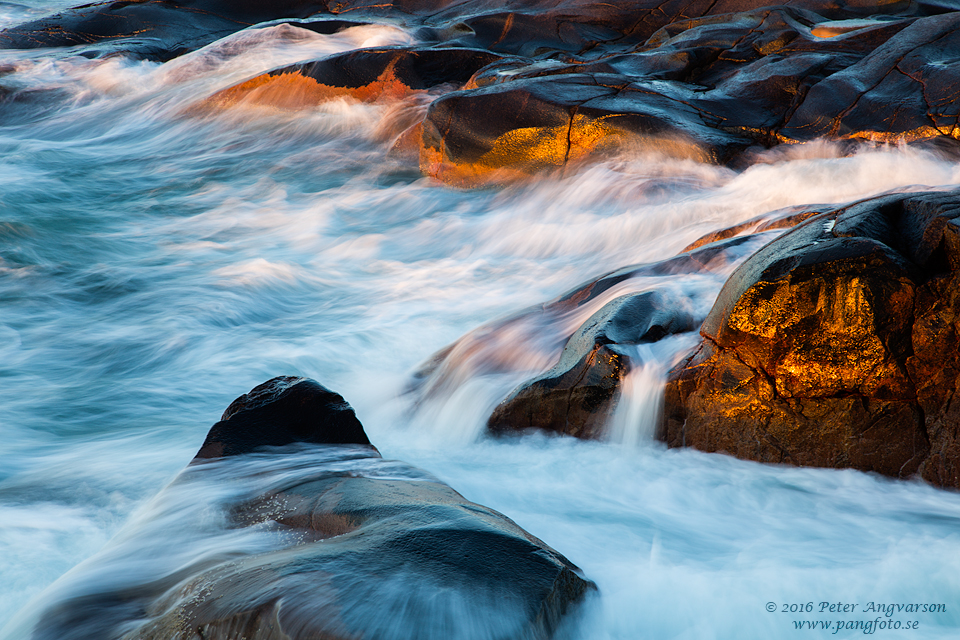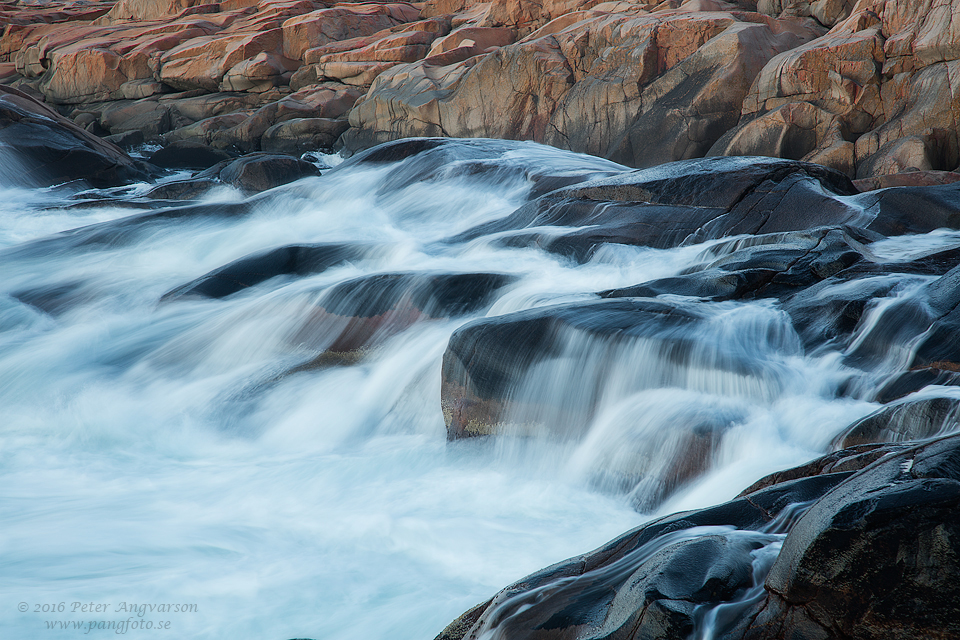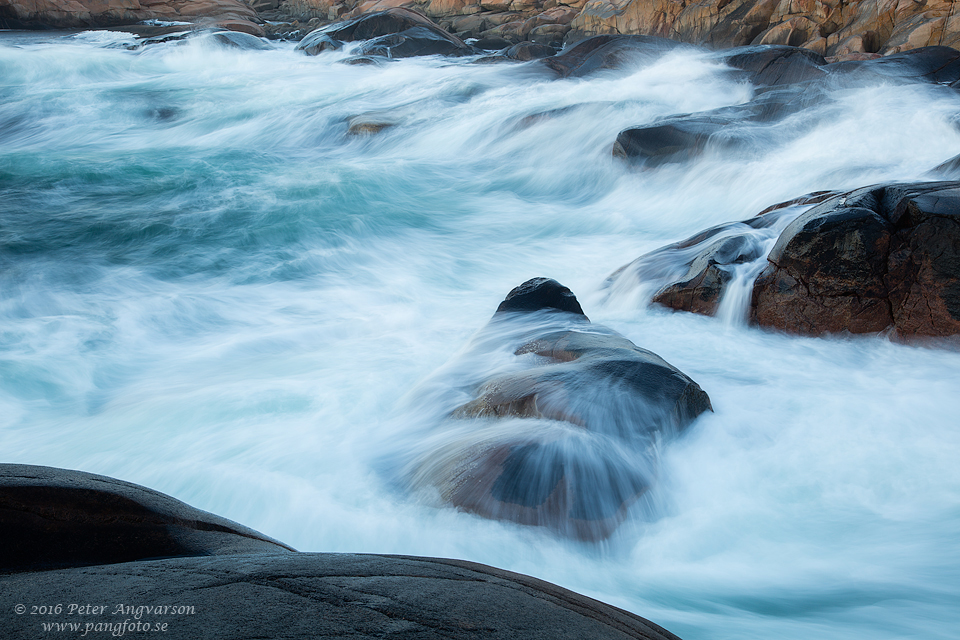 När det är pustigt behöver man vindtäta och varma kläder även under den varma årstiden. Ett zoomobjektiv är perfekt eftersom man vill undvika att byta objektiv. Man måste gå bra en bit från vattnet och hitta lä för att kunna byta. Luften är fylld av ett grått dis med saltvatten. En vanlig plastpåse runt kameran med öppningen vid objektivet och ett gummiband framtill runt objektivet för att hålla tätt är perfekt för att skydda kameran. Baktill brukar jag pilla upp ett lite hål i påsen som jag trär runt sökaren för att kunna se klart genom den. Framför frontlinsen har jag ett UV-filter som skydd. Sedan gäller det att aldrig släppa taget om stativet eftersom det i så fall blåser omkull när det är storm. Väl tillbaka i lugnet i bilen, efter några timmar i vinden, tror jag att jag får en känsla av hur det är att ha tinnitus. Det brusar i öronen men oljudet har försvunnit innan jag kommer hem.
Med ett gråfilter går det att skapa lugna bilder även under blåsiga dagar.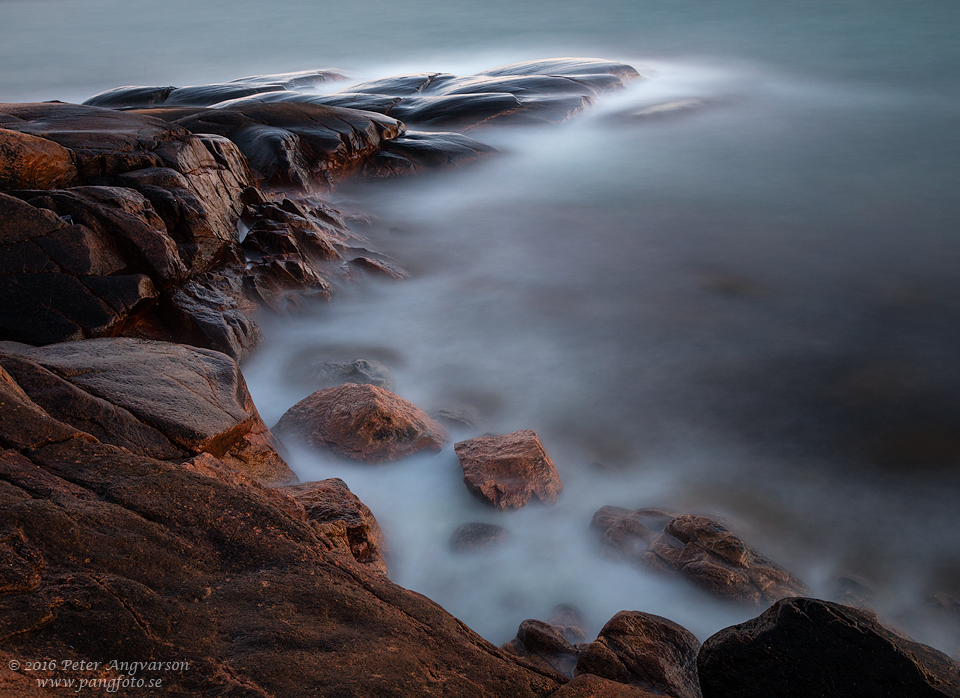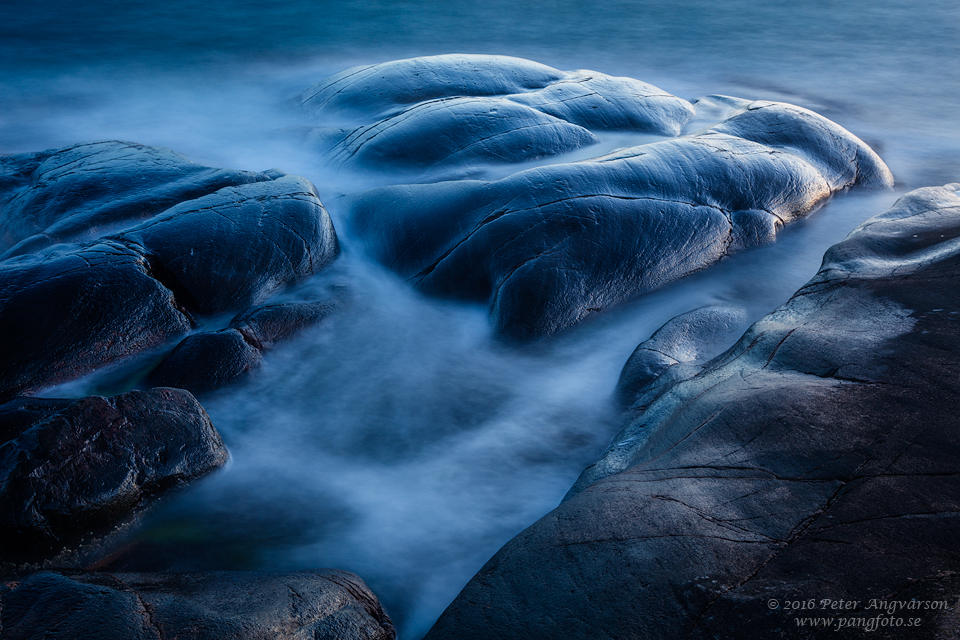 May the light be with You!